The Mediation Process
Mediation can only begin when both parties have indicated their willingness to mediate.
Individual Intake Meetings

Robina will meet with each party individually first to learn more about each party's perspectives and goals for mediation, to discuss the mediation process, and to identify possible resolutions. She will also consider whether mediation is appropriate, and whether any procedural adjustments are needed to create a safe, productive, and balanced process. 

Joint Sessions

Joint sessions can be scheduled with the parties on their own, or the parties with their lawyers. Joint sessions can also be scheduled with other professionals such as a parenting professional or a business/income valuator if their input would be helpful to the parties in reaching a resolution. We can discuss these options in the individual intake meetings or in the mediation sessions once discussions are underway.

The number of sessions will depend on several factors, including the number and complexity of the issues and the time needed before sessions to gather additional information or to obtain advice.

Once the issues for mediation are identified in the individual intake meetings, Robina will be able to provide a list of information to gather or questions to answer in order to make the most of mediation time.

Settlement Document

If an agreement is reached on some or all of the issues, Robina can prepare a mediation report and review it with the parties. Since Robina is a lawyer, she can prepare this report such that very little work needs to be done to turn this document into a separation agreement as long as each client reviews and signs the agreement with independent legal advice. When a non-lawyer mediator is used, the document needs to be re-written into a separation agreement, costing the parties additional legal fees. Robina is happy to provide referrals for independent legal advice upon request.

Robina offers a limited scope of out of court legal services. Please schedule a complementary 10-minute consultation here to discuss our service options.
Many of my clients tell me that they had no idea that the option to mediate existed until they came across it online or heard about it from a friend, family member, or colleague at work. Oftentimes, family law lawyers will refer their clients to mediation as well. For many, the principles and process of mediation feel like a better fit for their family.
You will negotiate with the assistance of a skilled and neutral facilitator
Mediation is a voluntary process in which our lawyer-mediators act as neutrals to help you and your spouse negotiate an agreement. Either of you may end the mediation at any time.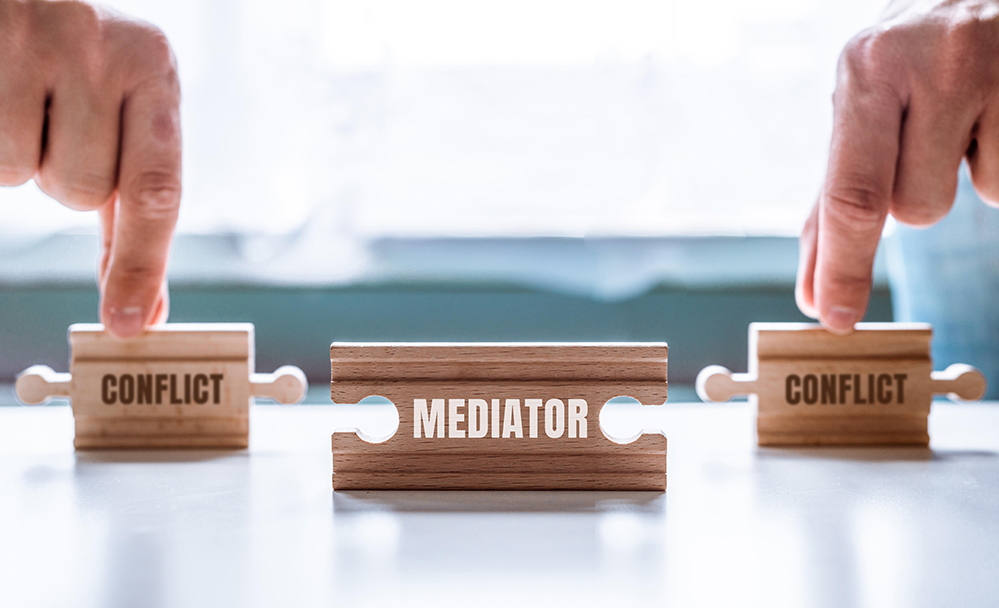 Mediation is a patient process to work through difficult and complicated issues
Our mediators will guide you and your spouse through the issues, while assisting you to communicate respectfully and productively. You can negotiate interim, partial, and final separation agreements, cohabitation agreements/marriage contracts, parenting plans, or changes to existing agreements and orders.
Mediation provides the flexibility to build creative solutions to meet your family's unique needs and preferences
The process is very flexible and can cost less than traditional negotiation or litigation. It provides the opportunity to design your own solution, in accordance with your values and goals.
You can create stronger, longer lasting agreements
Research suggests that those who reach a settlement in mediation are more likely to remain generally satisfied with the outcome in the future and more likely to adhere to the terms of the settlement as both participants "buy in" to the agreement when it is created.
You can preserve ongoing relationships
In some cases, the goal is to accomplish a "clean break" and maintain mutual respect and dignity. In other circumstances, the goal may be to maintain an amicable or business-like relationship for each other and/or the children. Mediation is a collaborative problem-solving exercise that encourages the preservation of ongoing relationships to the extent desired and appropriate in the circumstances.